This Saturday we're celebrating FIVE YEARS (can you believe it?) of Quexotic Adventures with a special extra-epic FOUR HOUR show featuring THREE of my favourite guests: PEAK, UNCONSCIOUS MIND(S) and DIGITAL FIST will all be joining the party live! You don't want to miss it, so note these TWO things to remember: the time (7pm GMT), and the place, which is of course the number ONE breaks radio station in the world: NSB Radio!.
Don't forget to join us in the chatroom for cake and silliness!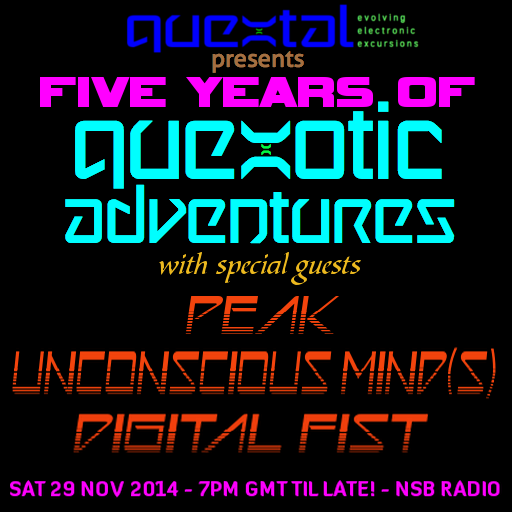 Categories: News, Radio Shows //
No comments on this post yet... why not click here to give us your feedback?