These are gonna be awesome, Void knows how to throw parties 🙂
I'm playing from 9pm at the Southampton gig (8th Nov), and 4pm at the Bristol one (15th Nov). The tour also takes in Winchester, Brighton and Portsmouth.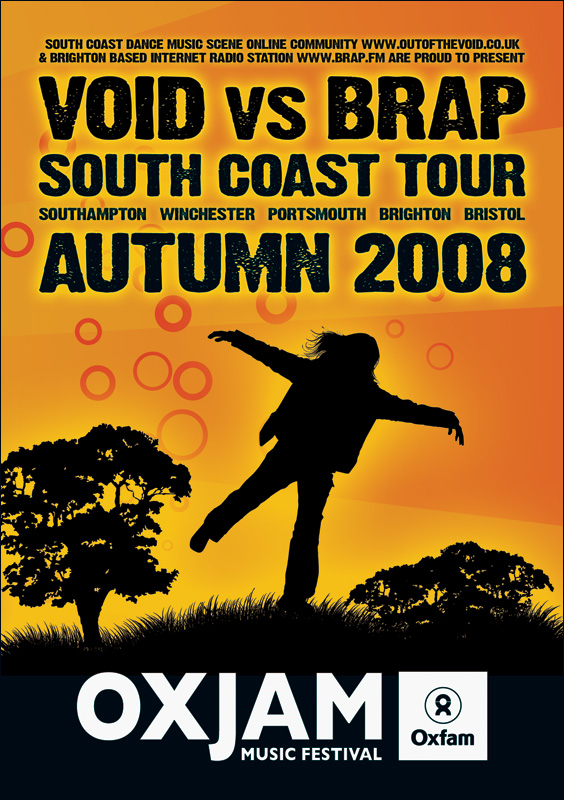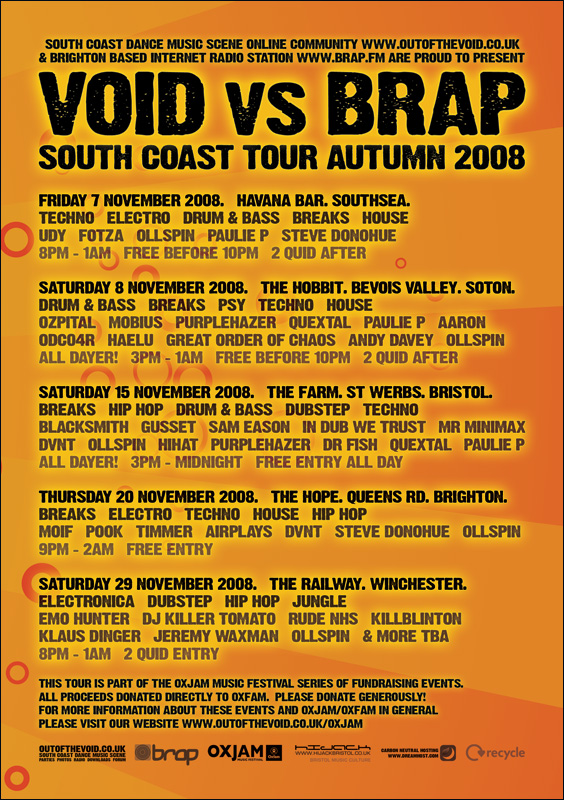 Categories: Gigs, News // Tags: brap, brapfm, Gigs, minimal, outofthevoid, oxjam, progressive, psybreaks, techno, void
No comments on this post yet... why not click here to give us your feedback?