This is going to be epic… On Friday 22nd June 2012, Psychoactive Records presents two rooms of the very finest psybreaks and psytrance. Packed full of names you know well from my mixes and shows: Re:Creation (2 hour live A/V set), Bad Tango, Unconscious Mind(s), Peak, Snook, Phase13 and yours truly. Don't miss it!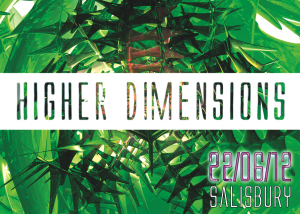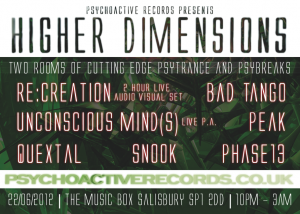 EDIT: The correct date is 22nd June, not July. Sorry for any confusion!
Categories: Gigs, News // Tags: gig, music box, psychoactive, salisbury
No comments on this post yet... why not click here to give us your feedback?