Get yourselves down to the Soul Cellar in Southampton this Friday for what promises to be an epic night of underground sounds, including breaks, psytrance, techno and more (and that's just my set!) from a huge number of very talented producers and DJs, plus amazing decor and the south's friendliest, most up-for-it crowd!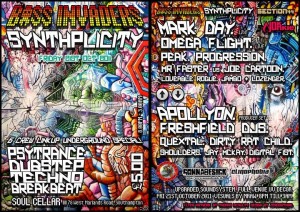 Categories: Gigs, News // Tags: breaks, cellar, gig, psybreaks, soul cellar, southampton, techno, trance
No comments on this post yet... why not click here to give us your feedback?